Install Theme
Your web-browser is very outdated, and as such, this website may not display properly. Please consider upgrading to a modern, faster and more secure browser. Click here to do so.
liberté
égalité
fraternité
I'm Frank. 22. San Jose, Calif.
Junior Psychology major at San Jose State. Thinking of either getting a Master's degree in Psychology with a concentraton in industrial organization or a Master's degree in Urban Planning
I dream of one day being able to go to France, I been taking French for a year and I am in love with the culture, the cuisine and the people. Maybe I'll live there if something keeps me.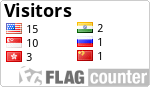 users online
Apr 8 '12
★
43,424 notes
(via
merofero-deactivated20130524
&
bublog
)